Bizarre
May 7th, 2010
I took these pictures in July, 2008 to submit to a fun blog called Ugly Mailbox.
Thought I'd share it here, too, since there's so much going on at this house.
I remember being scared that the owner would come out and shoo(t) me away with a rifle in hand.
Discuss.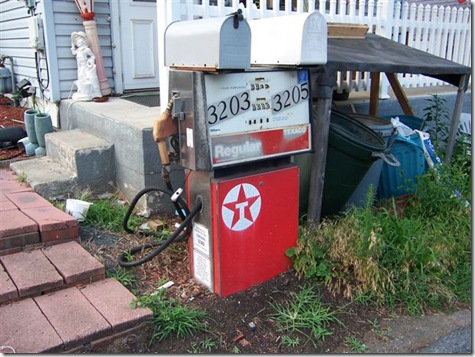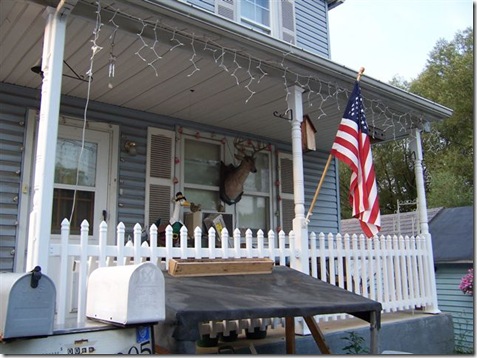 Stumble it!
42 Responses to "The Patriotic, Gas Pump Mailbox, Deer Hunting, Christmas in July, Tarp Covered Garbage Cans House of Horrors"