Fun, Windy
June 14th, 2010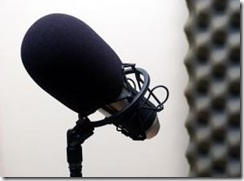 Welcome NPR listeners! Please click here to access all the posts about Windy, the plastic bag stuck in a tree since March, 2008. The posts appear in reverse chronological order.
To all my regular readers, big news! I had the honor and pleasure of being interviewed by Melissa Block of National Public Radio (NPR) for a segment on All Things Considered, which aired today.
Visit NPR's website to read the story and hear the interview (available at approx. 7PM EST).
Who knew our little Windy would go national? If we can't get her out, I'd say that's not a bad consolation prize.
I want to thank everyone who's followed and enjoyed Windy's story. Getting on board with it helped make the saga something worthy of all this attention. I have the best readers in the blogosphere and no one can tell me otherwise.
Thank you! Thank you!
Stumble it!
86 Responses to "Windy Interview on NPR: All Things Considered"