food
December 25th, 2015
Merry Christmas, peeps! Have you been good little boys and girls this year?
I know most of you probably have been, but some of you are trouble. So much trouble. We should hang out.
Today I'm making cookies to take to my family. I'm not very imaginative in the cookie department, so I went with your classic Toll House cookie. At least I made them from scratch, so I'm not a total loser.
It's been a while since I found a food that looks like stuff, so I was happy to see this raw cookie dough face reveal itself.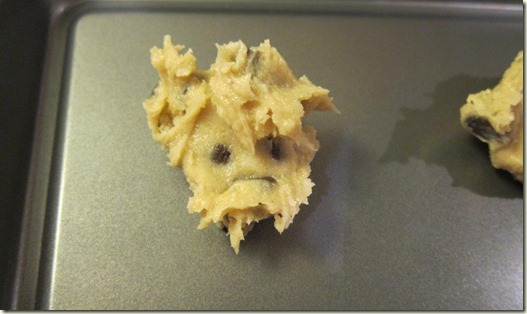 He even has a hair-do! A little frowny, though. But that's because he knows he's about to be flattened down into delicious chocolaty goodness. His sacrifice will not go unappreciated.
Here's wishing you and your families a blessed holiday and much happiness in the new year.
Over and out!
Stumble it!
13 Responses to "Merry Christmas Cookie Face"