food, work
March 16th, 2016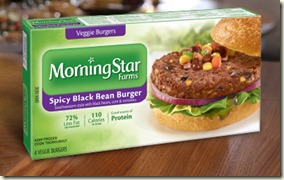 You know how people get all ragey when someone in the office heats up fish for lunch in the communal microwave?
You know how you want to ask them if there is possibly some other less smelly kind of food they could eat instead? But you don't dare because it's considered rude?
Instead, you tolerate the smell that lingers for two hours afterward and pray they don't want fish again tomorrow. But they do. And you want to murder them. But then they finally retire and you can go about the business of smelling other people's less offensive food choices.
And you rejoice.
But then, if you're like me, you worry that your own food might be offensive to someone else and they're just not telling you because rude.
And then you get all paranoid because you really like your food choice, but you don't want the smell to permeate the entire floor of your building when you heat it in the microwave inside your office.
So what's a gal to do?
You do this.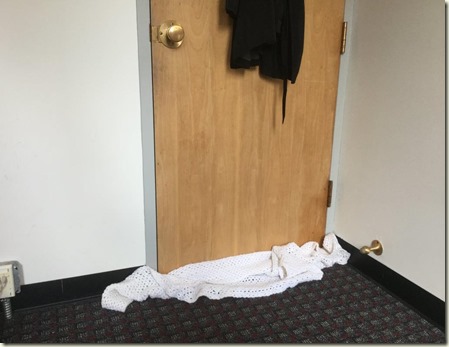 I'm so paranoid now about my breakfast and lunch smells that I've taken to blocking the wide crack under my door during cooking, and for half an hour after. Because I'm thorough. And paranoid. And weird. Yet thoughtful.
The only problem is I don't know if it's working because, you know, I'm inside with my food smell and don't know if I'm truly blocking it from seeping out. I'll have to call someone on the other side of my floor and ask "Hey, do I stink down here?"
I'm also guilt-ridden because a friend knitted the shawl that I'm using on the filthy floor as a smell blocker and she'll only know about it if she reads this blog post. Heather, if you're reading, I swear I'm going to bring in an old towel instead so that I can go back to wearing the shawl instead of using it to keep my food odors from the noses of others.
Gotta keep the peace, right?
Stumble it!
13 Responses to "How to Be a Thoughtful Officemate"