Posted by Kathy on August 30th, 2013
It's a rare day I forget to apply deodorant before work. Yesterday was one of those rare days.
But not to worry!
I keep deodorant in my desk drawer for just such emergencies.
Except I keep it hidden because it's just too weird if someone's standing near me and I open a drawer. Nobody needs to see my stash of toiletries at work.
So where do I hide it?
Inside here. In a near-empty Mickey Mouse Chocolate Fudge coffee container. Why am I even saving that? Because it's Mickey, silly!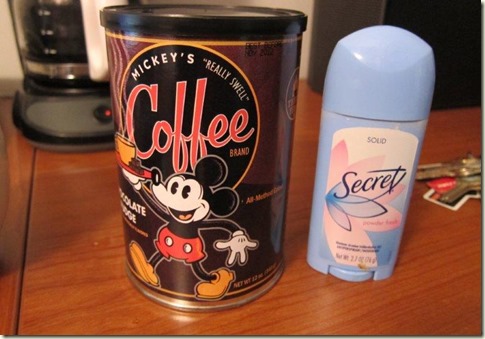 The only problem is that sticking the deodorant inside a coffee tin makes the coffee smell like deodorant and the deodorant smell like coffee.
Hey, at least I smelled chocolaty fresh!