Posted by Kathy on April 19th, 2012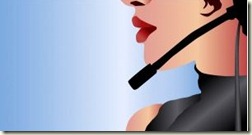 So I was talking to a client at work today. I had just reconfigured her laptop and mentioned that for her to connect to her home wireless network again, she'd have to remember her network password.
Uh-oh. No one ever remembers that.
We joked that it's good for at least one person in any household to be the Rememberer of Passwords and other impossible things.
That person in my house is me. I'm also tech support for all our equipment, except the monstrous TV setup that only my husband understands.
If he goes, I'm screwed, because I can't understand how to work the controls for that bastard.
But for home computing, I'm your man.
Which means if I go first, this is the ad my husband will place on Match.com to find a new mate:
WANTED: SWF with tech support skills. Must be able to disinfect viruses, keep all software up-to-date, troubleshoot problems big and small, install all new systems as needed and remember passwords for everything. Mac skills a plus, because I'm thinking about getting one. It helps if you have a Barbie doll figure, but seriously, if you can manage my home network and answer all my techy questions, your hardware doesn't matter.
So who's the tech support in your house?