Posted by Kathy on March 15th, 2014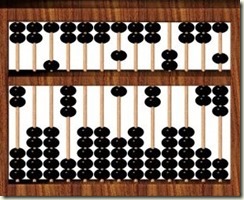 I attended a conference this week for writers in higher education. During one of the sessions, I sat next to a woman who intrigued me because she was wearing a device on her left wrist that looked foreign to me.
In my tech job at work, I thought I'd seen everything. Devices are getting so much smaller these days and they do so much that it's like walking around with an entire computer in your pocket.
But this thing she had strapped to her wrist was something that really baffled me. This device looked like jewelry, but wasn't quite a bracelet. It had symbols on it, but didn't light up. I wondered if it was taking her pulse or counting her steps or something.
Curiosity got the better of me, so I just blurted out "What's that thing on your wrist?"
"It's a wristwatch."
"A wristwatch? What's that?"
"A wristwatch is something you wear on your wrist to tell time."
"Tell time? You mean, it speaks to you? Like Siri?"
"No, you just look at it."
"Look at it? But I see it's not digital. How can it possibly tell you the time? Does it beep and remind you of appointments?"
She drew it a little closer to me. "See, it has hands that move. The shorter hand points to the hour and the longer hand points to the minutes."
"So it keeps moving throughout the day as the time changes?"
"Yes."
"But does it alert you to appointments?"
"No. You just have to glance at it when you think you're getting close to an appointment time."
"That must be hard."
"No, not really. You just think about when you need to be somewhere and you check whether you're close to it. Observe. I'm going to look at it right now and determine that I have to be at the next session in fifteen minutes."
"Wow. That's remarkable. No beeps. You mean you use your brain?"
"Yes, I use my brain."
"Huh. Brain. I don't see you have a place to plug it in. How do you charge it?"
"You don't. You wind it. It's mechanical. It's powered by a spring mechanism."
"A spring mechanism?! What is this madness?"
"You have to wind it periodically to make it keep accurate time. The spring tightens as you wind it and drives the watch as it unwinds."
"So you're saying that when it runs low, you don't have to run all around looking for a place to plug it in?"
"Right. You just turn this little dial here a few times and you're done."
"Fascinating! So listen, did you get that last comment the speaker made that sounded really important? I didn't type it on my laptop."
"As a matter of fact, I did. I wrote it down."
"Wrote it?"
"Yeah. I used this thing. It's called a pen. "
"A pen? What's that?"